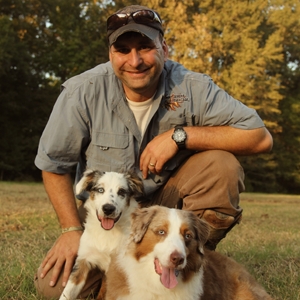 Chuck Sykes
Creator
Chuck's life has always been about conservation. In 2001, he created "The Management Advantage television program that aired on Outdoor Channel for 11 years. It was the first program solely dedicated to wildlife management and habitat restoration. In 2012, he became the Director of Wildlife and Freshwater Fisheries at the Alabama Department of Conservation and Natural Resources. Chuck is a passionate professional committed to conservation and protecting our wildlife and related natural resources.
The Management Advantage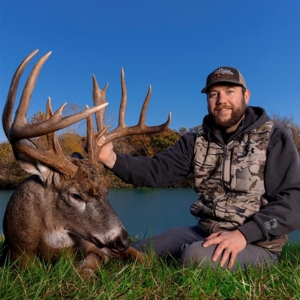 Casey Shoopman
Editor/Producer
Growing up in rural west central Illinois Casey became infatuated with wildlife from an early age. Whether it was tagging along with his dad, bow hunting from the ground, or fishing all the local farm ponds, there has always been a deep connection with the land and animals that call it home. In 2004, Casey started running a camera for The Management Advantage and began to learn the business side of production as well as land management and consulting. The past 20 years have flown by but one thing is for certain, the passion for all things land and wildlife management has only grown stronger!
The Management Advantage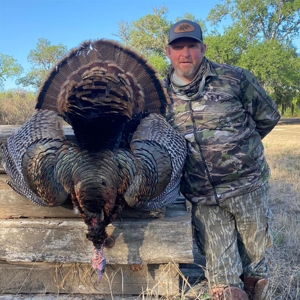 Howard O'Neal
Co-Owner
Howard was hooked from an early age hunting with my dad and granddad. Now hunting, strangely has taken a back door to him. He enjoys growing the habitat for wildlife, tractor time, and seeing the results from the sweat equity. Howard met the TMA team back in The Outdoor Channel days and have since become the owner of the show. What an incredible ride! He simply couldn't ask for more than having a small part in helping others enjoy their piece of Sacred Ground.
The Management Advantage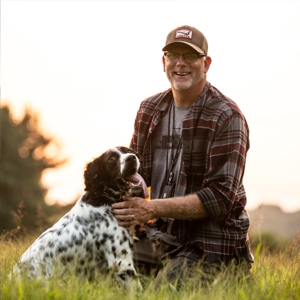 Erich Long
Pro-staff
Erich, (Stretch), is the owner of Drumming Log Wildlife Management and has been professionally managing wildlife throughout the country for over 20 years. During this time, he has been a proud team member of The Management Advantage which educates outdoor enthusiast about the ways of managing for wildlife. Additionally, he recently helped create The Dear Hunter Project that is dedicated to educating consumptive and non-consumptive users about conservation related issues. Erich also sells real estate for Mossy Oak Properties, (Bauer Real Estate Company) in Ohio.
The Management Advantage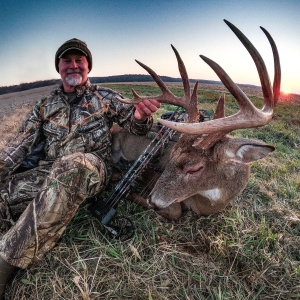 Tom James
Pro-Staff
Tom's love for the outdoors flourished when his parents moved the family to the country in 1976 when he was in the fifth grade. Exploring the surrounding farm fields, patch woods and creeks opened a new world to him and he wanted to be constantly immersed in the natural surroundings. His passion for the outdoors continued into his college years attending Purdue University with a major in Landscape Architecture and a minor in Wildlife Management. Finishing at Purdue, Tom founded Sugar Creek Landscaping, which serviced the Indianapolis area in design, installation and maintenance of all things landscaping. Tom's innovative thinking and connection to wildlife and land management sparked the idea of what we now know today as "The Firminator". Tom took his consulting to the next level when asked to be part of the Management Advantage Team as they launched a digital series focusing on all things wildlife and habitat management. To this day, Tom still shares tips and insights while filming episodes on the property he has owned, managed, and expanded on for the last 26 years.
The Management Advantage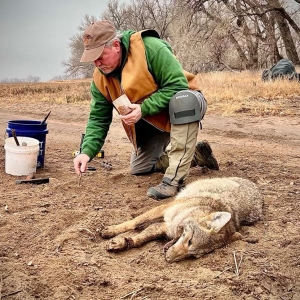 Al Mattox
Pro-Staff
Al started hunting with his Daddy as a toddler. As a teenager he spent part of a summer banding ducks and geese with Ducks Unlimited Biologist near Banff Canada. He also spent a number of years guiding duck hunters in Brinkley, Arkansas. He started guiding turkey hunters in 1989. He worked as a full-time Turkey Guide for White Oak Plantation in Alabama for 17 years. He began working with Chuck Sykes in 1998 helping to manage properties for wildlife. His primary focus now is predator trapping when he is not deer hunting or guiding turkey hunters.
The Management Advantage