Erich Long – Drumming Log Wildlife Management
How many of you have ever given advice to someone?  Better yet, how many of you have given advice to someone and that you have never followed yourself?  As a consultant, I give advice to anyone that wants to hear my rambling, all the time.  What I really do is inspire people to reach for the dreams they have for their property.  It's a feeling you can't explain when you see people "get it" and it's what deer management is all about!
As the years go by, I find myself having to dig deeper in my "bag of words" to get people moving in the right direction.  I really don't think it's out of laziness, but just how our generation is so focused on instant gratification.
What inspires you?  What gets your juices moving in your pursuit of quality whitetails?  Whatever it is, you need to think about it deeply, and react on it.  For example, if your love is planting food plots, do it to the best of your ability.  Then ask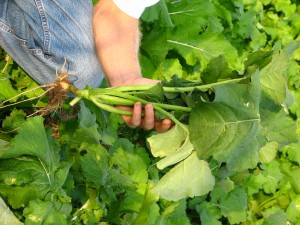 yourself, was that good enough?  Take it to another level!  Research, research, research! That is the key when you think you have done enough, research it again.  Then you can take pride in knowing that what you planted, you gave your deer the best to help make them a healthy animal.
You have to ask yourself, "Am I a QDM'er?   Or is it a title I use to hide behind because it's the new cool thing to be a part of".  Quality Deer Management is so much more than killing deer.  It's about opening yourself up to things unknown (which tends to frighten people).  It's about opening your eyes to your environment and having the thirst to learn everything there is to know about it.  It's about getting dirt under your finger nails and having a sense of pride that you're doing your part in our creator's vision for us to be good stewards of this land.
What inspires you to be a QDM'er?  Get motivated, quit talking about it, do it and live it!